Functional Analysis, Approximation Theory and Numerical Analysis
Matera, Italy, July 5-8, 2022
Conference Program
The participants are expected to arrive on July 4th and to leave on July 9th.
In order to attend the conference remotely, we'll use Google Meet platform. Virtual rooms will be created for each parallel session. All online participants will be invited using the email address they provided in the registration form.
Scientific Program
Download General Program
Download Parallel Sessions Program
Download Book of Abstracts
Titles and abstracts of the talks and posters are available at the page Sessions
General Program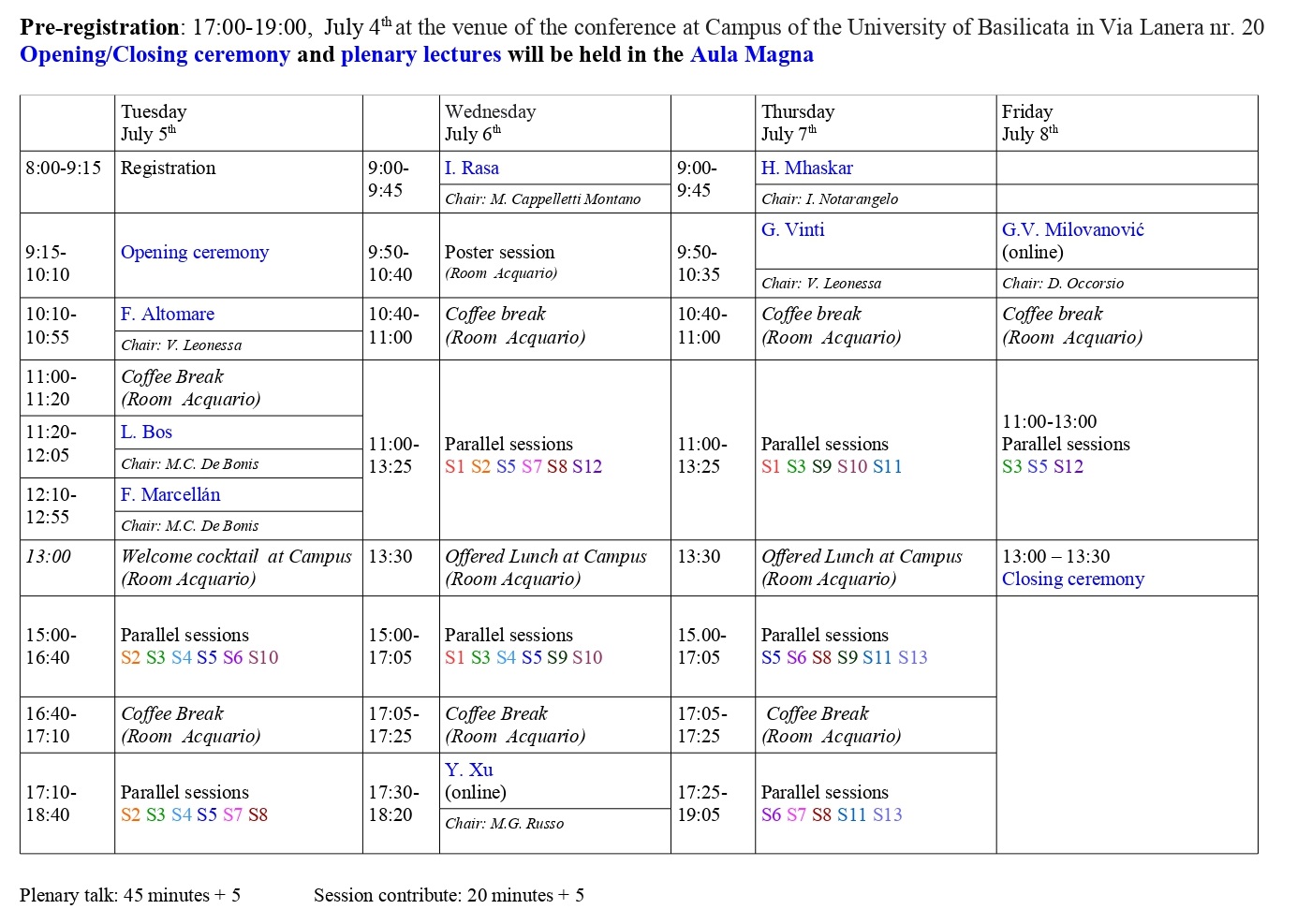 Parallel Sessions Program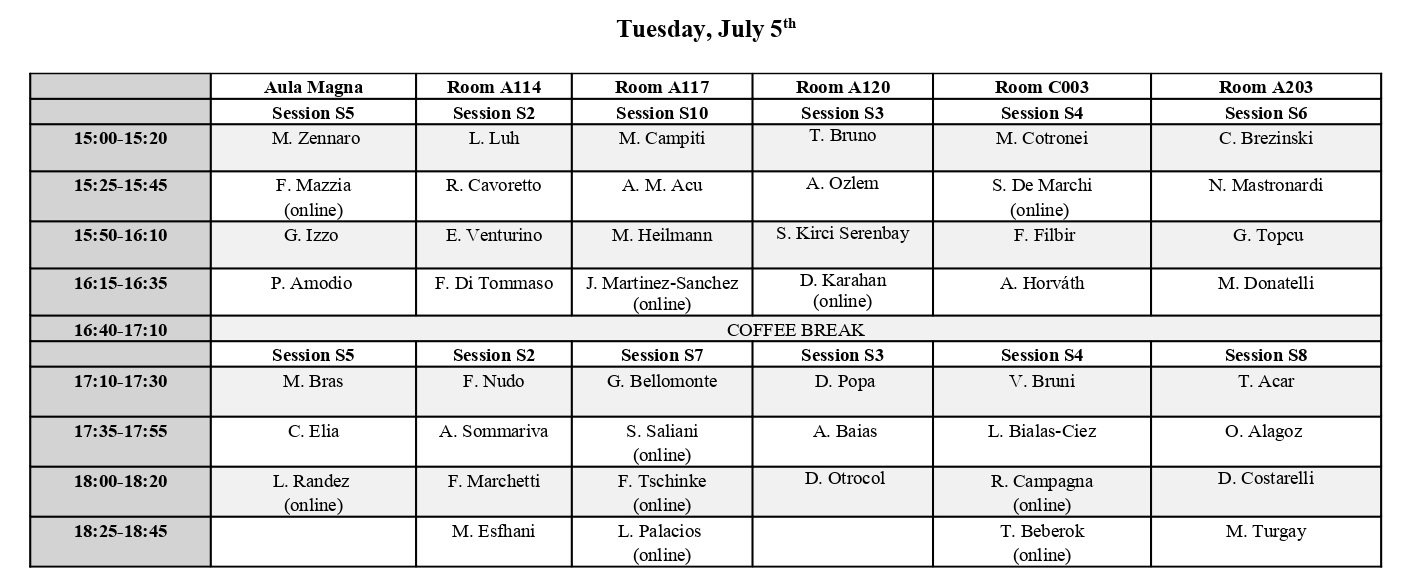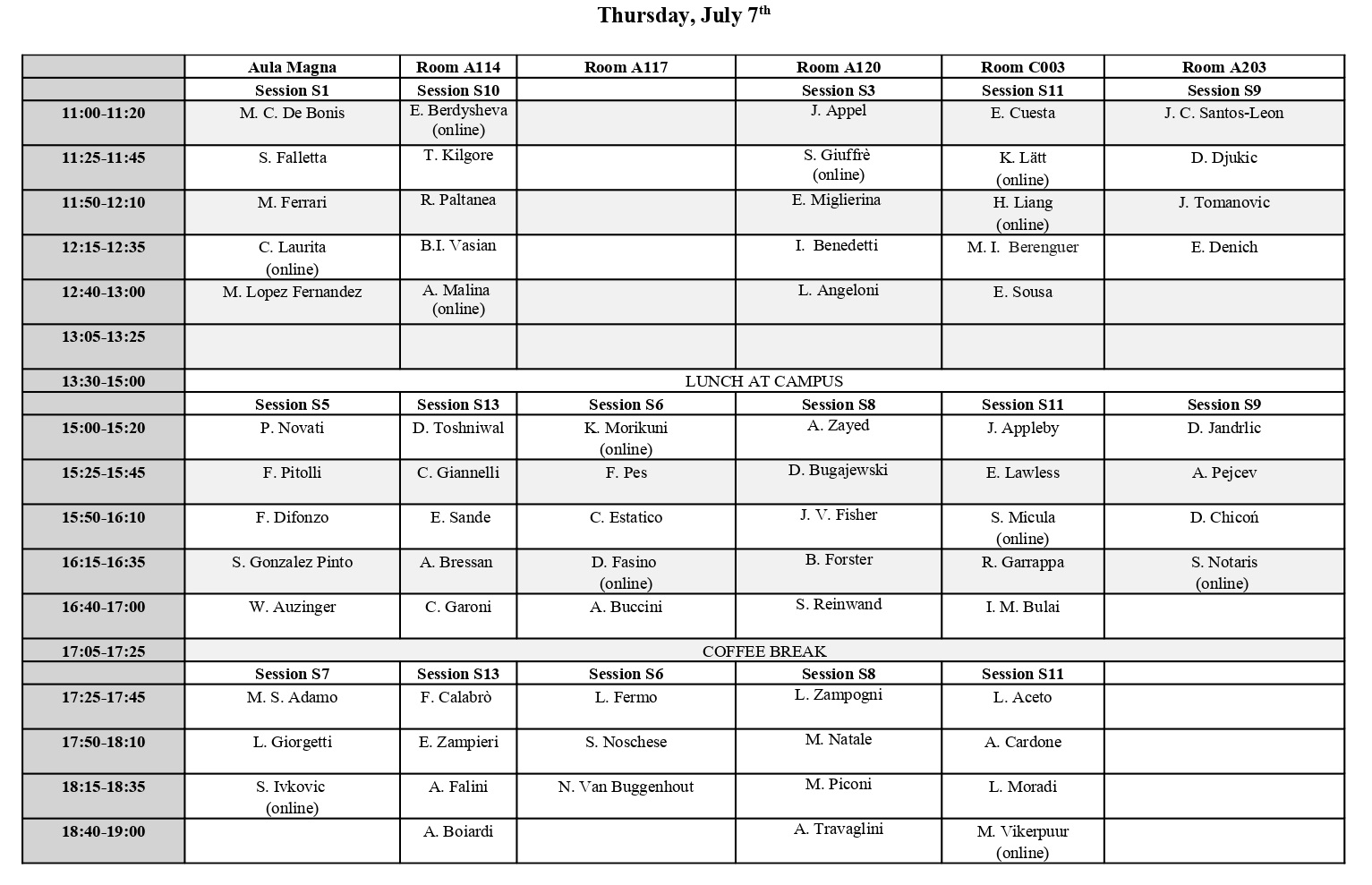 Social Program
The social dinner will be held on July 6th at the restaurant of Alvino 1884, Via San Vito 28, Matera. The dinner will be at 8:00 p.m. and the cost (not included in the registration fee) is € 55.
A guided tour of Matera (not included in the registration fee) will be organized in the afternoon of July 8th.
Participants can find here a list of Restaurants in Matera.