Functional Analysis, Approximation Theory and Numerical Analysis
Matera, Italy, July 5-8, 2022
Conference Program
The participants are expected to arrive on July 4th and to leave on July 9th.
In order to attend the conference remotely, we'll use Google Meet platform. Virtual rooms will be created for each parallel session. All online participants will be invited using the email address they provided in the registration form.
Wi-fi connection is possible through the EDUROAM network
Scientific Program
Download General Program
Download Parallel Sessions Program
Download Book of Abstracts
Titles and abstracts of the talks and posters are available at the page Sessions
General Program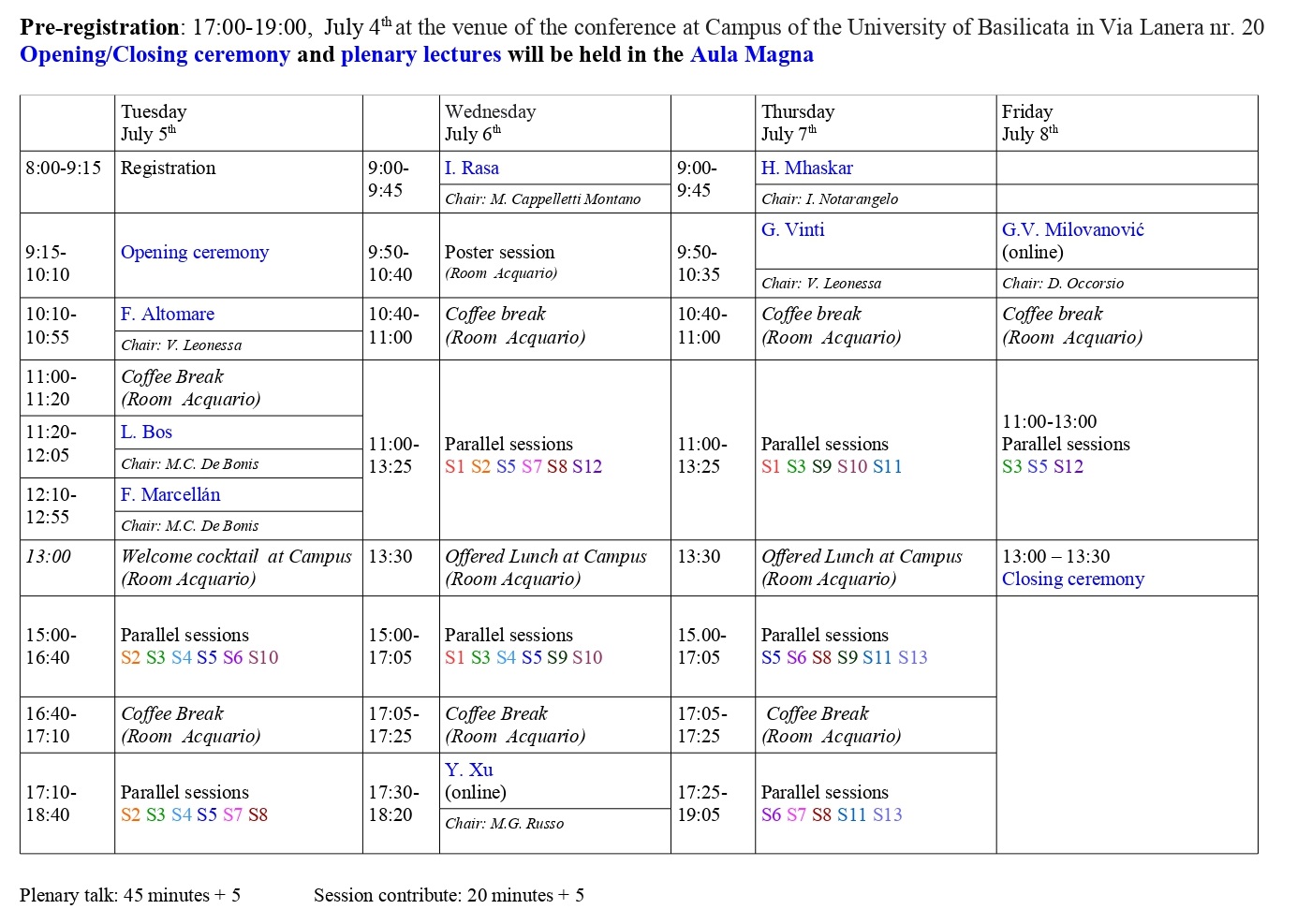 Parallel Sessions Program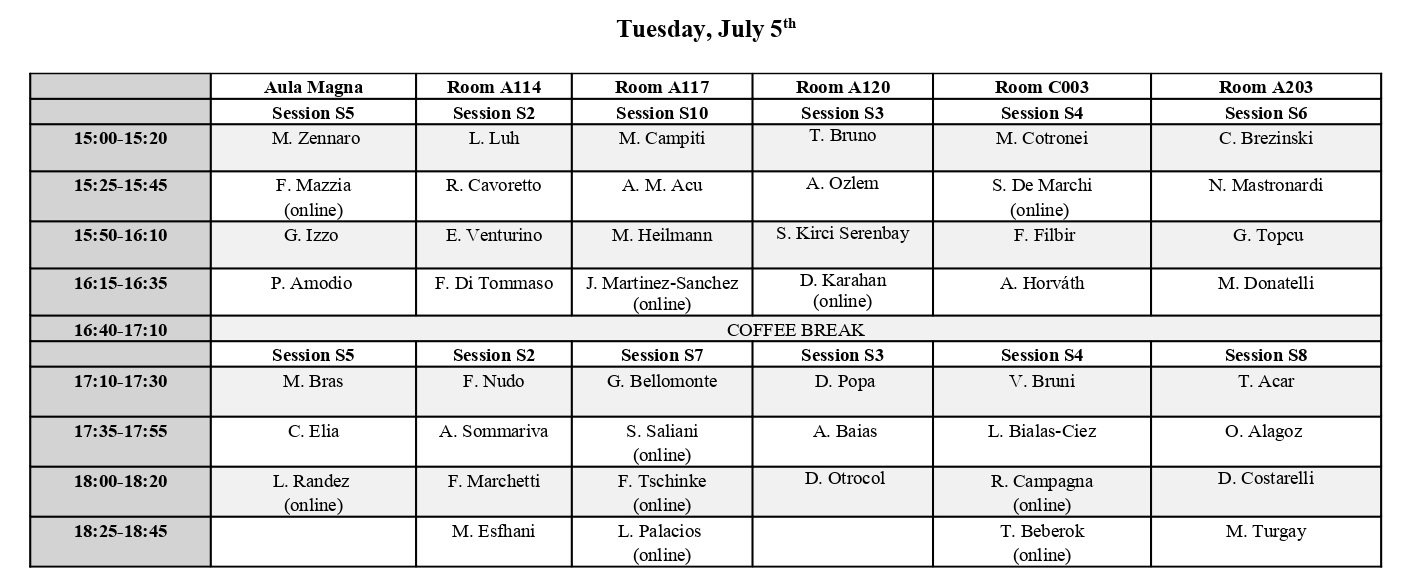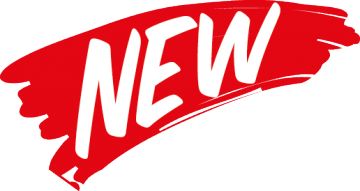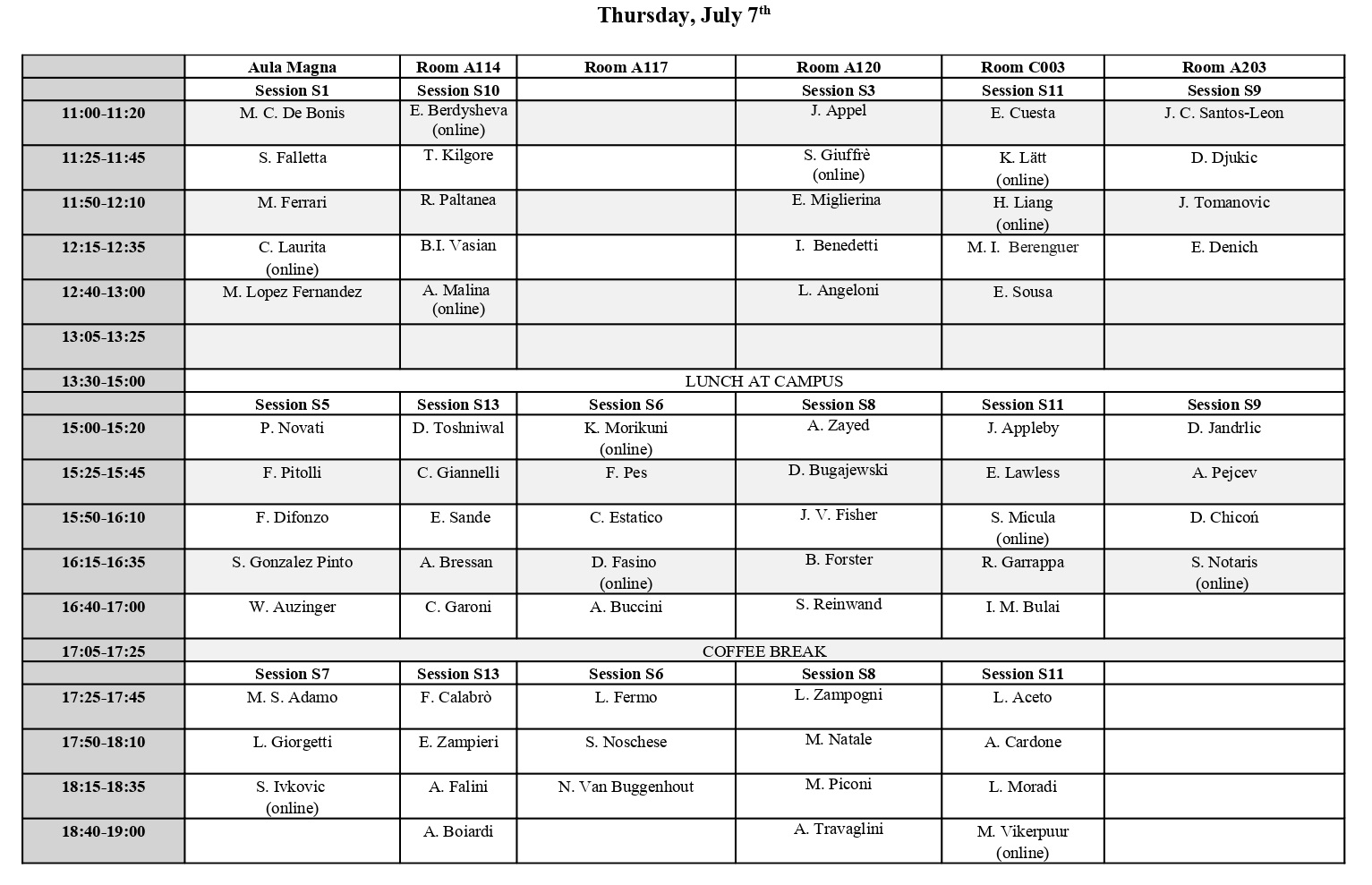 Social Program
The social dinner will be held on July 6th at the restaurant of Alvino 1884, Via San Vito 28, Matera. The dinner will be at 8:00 p.m. The cost (not included in the registration fee) is € 55 and it has to be paid at the restaurant. A free bus service will be available to/from the restaurant. The appointment is at 7:30 p.m. at the bus station in Piazza Matteotti (about 400 m. from Piazza Vittorio Veneto).
A guided tour of Matera will be held on Friday, July 8th. The cost of the tour is € 20 (€ 15 for the tour and € 5 for the tickets for an ancient rock church with medieval frescoes and typical cave dwelling). Following the link guided tour it is possible to book and pay for it. The meeting point is Piazza Vittorio Veneto (in front of Banco di Napoli).
Participants can find here a list of Restaurants in Matera.