EMSEV-2018 in Italy
Potenza 17-21 September 2018
EMSEV 2018 Final Program and Schedule Now available !
EMSEV (Electro-Magnetic Studies of Earthquakes and Volcanoes) is an Interdisciplinary IUGG Working Group supported by IASPEI, IAGA, and IAVCEI.
The next biennial symposium "EMSEV 2018" will be held in Potenza (Italy) 17-21 September 2018 (http://web.unibas.it/emsev2018/). The workshop will focus on the observation and understanding of various kinds of electromagnetic phenomena associated with earthquakes and volcanic eruptions particularly from a multidisciplinary point of view. It would be a great opportunity for students and young researchers to present their scientific research and achievements as well as a valuable occasion for the building of interdisciplinary co-operation among researchers worldwide.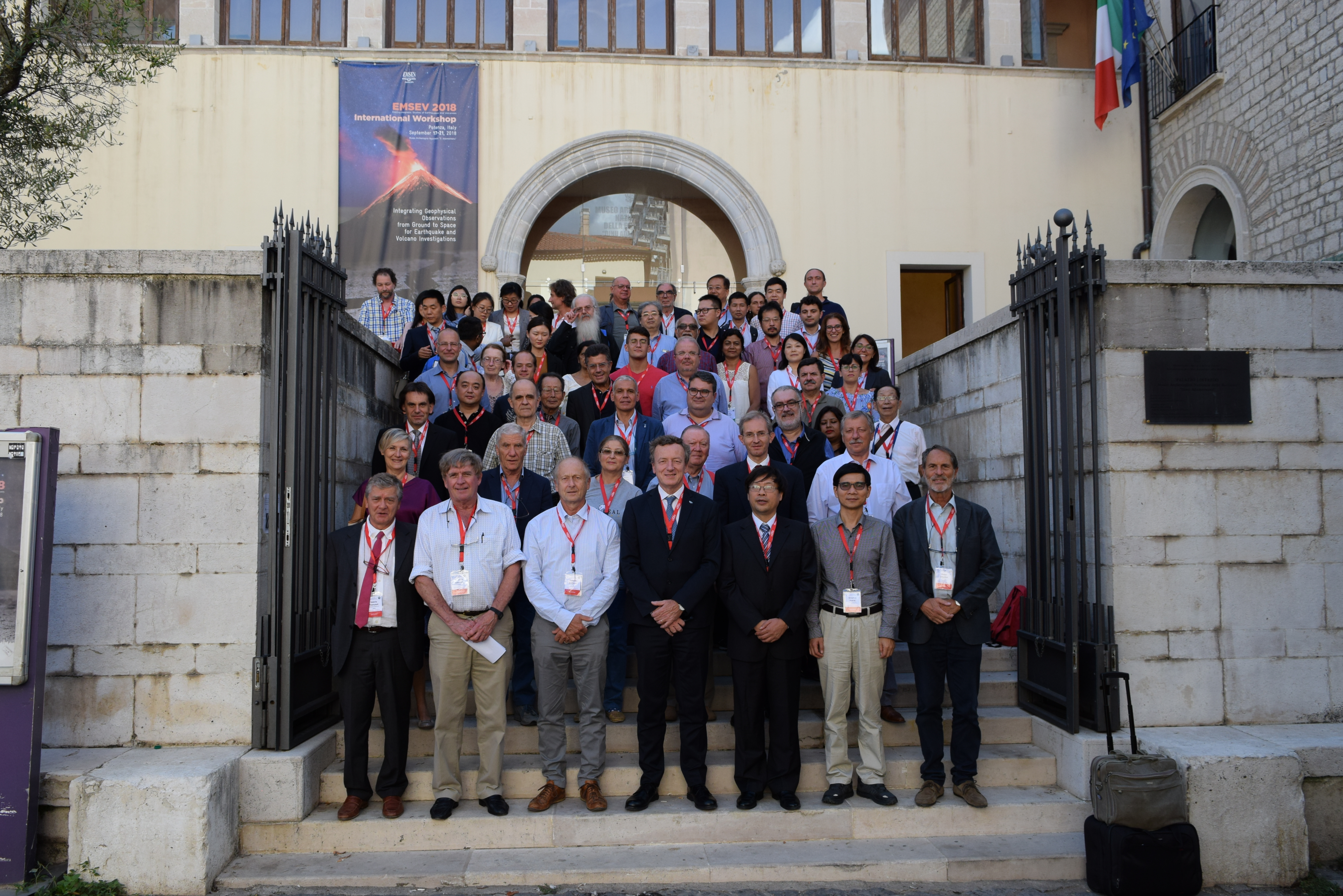 Deadlines & Milestones
- Please compile the arrival/departure form -
All presentations ( including the 3-slide for Poster Flash Presentation) have to be sent to This email address is being protected from spambots. You need JavaScript enabled to view it. 1 day in advance the scheduled time
On-line registration still OPEN !!
(even without payment warmly recommended before September 15th for all participants)
Payment: Participant: 250€, Student: 100€, Accompanying Person: 100€
Venue: The Workshop will take place in the Potenza historical city centre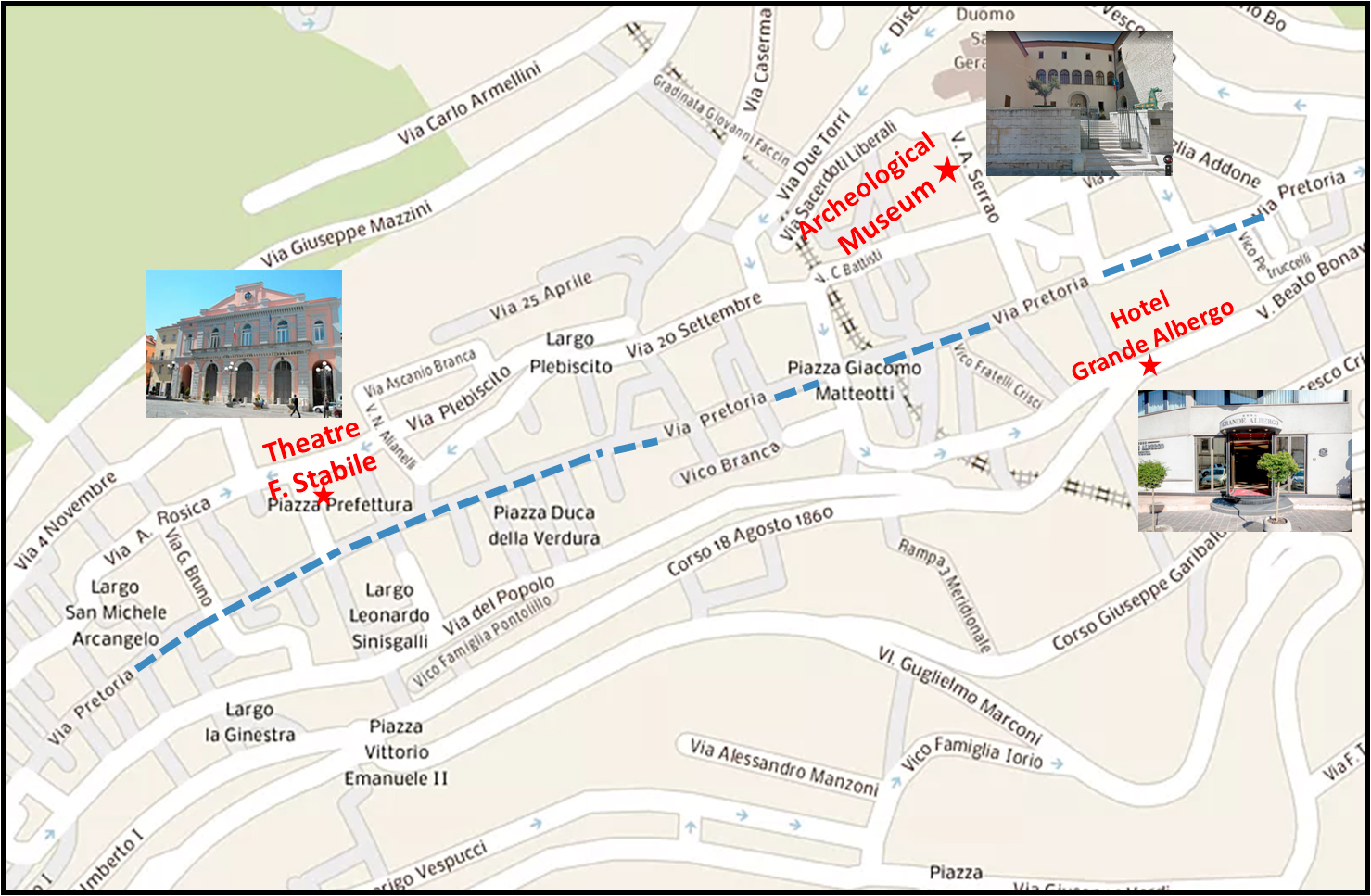 For any questions write to Local Organizing Committee This email address is being protected from spambots. You need JavaScript enabled to view it.
Chair: Prof. Valerio Tramutoli (Università della Basilicata); This email address is being protected from spambots. You need JavaScript enabled to view it.
Co-chair: Prof. Nicola Pergola (IMAA-CNR); This email address is being protected from spambots. You need JavaScript enabled to view it.